Kesha E. Franklin
November 8, 2015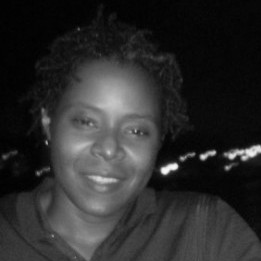 Kesha Elaine Franklin also known as "Dimples", " Sha" and " Kee " went home on November 8, 2015 surrounded by family and friends who loved her deeply. Kesha was born on March 19, 1975 to Mary Franklin and Dalton Ebanks in Washington, DC. Kesha graduated from Roosevelt High School in Washington, DC.

Kesha's love for fitness was indescribable. She had the drive and tenacity to accomplish her dream of being the best fitness instructor ever. If she substituted for an instructor, that instructor had better watch out. Why? Because, you knew it was a matter of time before the client would eventually switch instructors! She was passionate about health and fitness and it showed in her devotion to pushing herself and clients to reach their full potential. She loved music, played the guitar and keyboard but poetry writing was definitely her lifelong passion.

Kesha had a generous spirit, a gentle soul and was soft spoken. She kept an open door policy for anyone in need and was always willing to lend a helping hand. She loved her family intensely and would do anything to protect them from hurt. She was the big sister /auntie to her siblings, nieces, nephews and a devoted mom to her dog Shane. Kesha's smile and beautiful dimples and infectious laughter are some of her many cherished trademarks we will miss deeply.

In her passing, she leaves behind her mom Mary Franklin, her dad, Dalton Ebanks, sisters Debbie Franklin, Danielle Franklin, Dakesha Carson, brothers Bishop Anthony Franklin, Duane Ebanks, Truvaughn Ebanks, Keith Ebanks, and many nephews, nieces, uncles, aunts and cousins and also her beloved dog Shane. We would be remised not to call out one of her protégé Chris Franklin as she was also one of his protégé especially after her surgery. Chris and to everyone, please know that she is watching over us and she would want us to continue the path and the course.
Share this Obituary:
Support the family of
Kesha Franklin