Carlton G. Dooms Sr.
December 4, 2013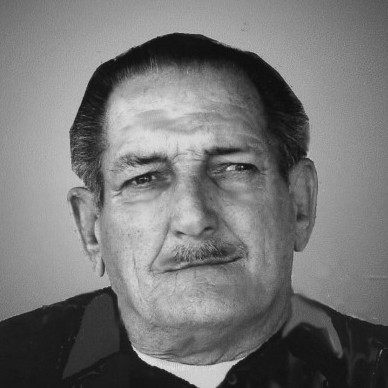 Carlton Glenwood Dooms, Sr., 71, of Waldorf, MD, formerly of Chesapeake Beach, MD , died in La Plata, MD on December 4, 2013. He was born in Washington, DC to the late Carmon and Katherine Lucas Dooms. He lived his entire life in the Southern Maryland area and had worked as a roofer. His most recent employer was Boone's Roofing Company.

Carlton is survived by his daughter, Dianna Dooms and her husband Sean Gilkerson of Charlotte Hall, MD and sons, Frank W. Dooms of Forestville, MD, Carlton G. Dooms. Jr. and his wife, Elizabeth of Pasadena, MD, Steven J. Dooms of Pasadena and John H. Dooms of Forestville, MD; one sister, Sharon Dooms of Alum Bank, PA and seven grandchildren.

Funeral services were held on December 10, 2013 at Raymond-Wood Funeral Home. Rev. Paul Dennis officiated. Interment followed at Southern Memorial Gardens in Dunkirk. Carlton, Jr., Frank, Steven and John Dooms, Sean Gilkerson and David Boone served as pallbearers.
Share this Obituary:
Support the family of
Carlton Dooms Sr.