Randall C. Degges
December 28, 2013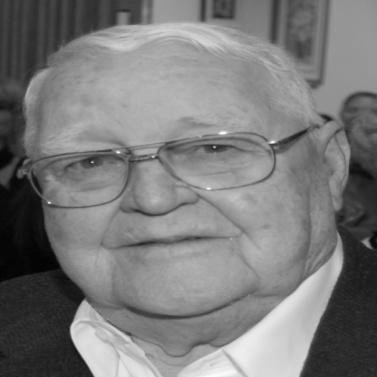 Randall 'Puggy' Degges, 95, of Owings, MD died on December 28, 2013, in Washington, D.C. Puggy was born April 3, 1918, a son of the late Andrew Hamilton and Daisy Violet Degges. He honorably served with the Washington D.C. Metropolitan Police for 28 years, retiring at the rank of Captain. Following his police service, he began a 14-year career in security with the U. S. Senate Sergeant-At-Arms' Office in Washington, D.C. He married Kathleen Dora Krahling in 1936 and together they forged a lifetime of love
and happiness. He lived for his family. Puggy was an honorable, decent, hardworking man. He had a loving and generous heart, and was adored by all. Of his life he said, "it's been a great ride."

He is survived by his wife of 77 years, Kathleen Degges; sons, Edward Degges and his wife Billie of Greenville, S.C., Ronald Degges and his wife Deniese of Indianapolis, IN and Robert Degges and his wife Debra of Waldorf, MD; daughters, Kathleen Rick of Drexel Hill, PA, Sandra Rinaldi of LaPlata, MD, Judy Boswell and her husband Curtis of Seaford, DE and Vickie Frye and her husband, Billy of Owings, MD; 21 grandchildren, 26 great-grandchildren and 11 great-great-grandchildren.

Funeral services were held on January 2, 2014 at Bethany Christian Church in Fort Washington, MD 20744. His sons, Rev. Ronald Degges and Rev. Robert Degges officiated. Entombment followed at Trinity Memorial Gardens in Waldorf, MD. The members of the Washington, D.C. Metropolitan Police Department who served as his honor guard and escort were as follows: MPO A. Johnson, MPO J. Lucas, MPO R. Faunteroy, OFC V. Dallas, OFC J. Flemmins, OFC C. Eckford and OFC C. Viggiana.

Memorial contributions may be made to Bethany Christian Church, 7128 Allentown Road, Ft. Washington, MD 20744 and condolences may be made online at raymondwood.com

Arrangements provided by Raymond-Wood Funeral Home, Dunkirk, MD.
Share this Obituary:
Support the family of
Randall Degges