Charles G. Cook
July 31, 2017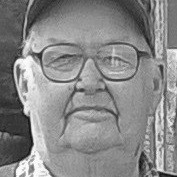 Charles Gilbert Cook, 85, Little Egypt Road, Harrisonville, PA died Monday morning, July 31, 2017 at Fulton County Medical Center, McConnellsburg, PA.

Born April 25, 1932 at Waterfall, PA, he was the son of the late Merrill and Hazel (Black) Cook. He was first married to Alice Jean Hoy for 42 years. She preceded in death on October 15, 1997. For the past 15 years he was married to Sarah (Edwards) Hawkins Cook. She survives at home.

Two children survive: Robert L. Cook and wife Brenda, Three Springs, PA and Rita K. Kling and husband Bryan, Hustontown, PA. He is also survived by John Kelton who was reared in the Cook home and has spent his life with the Cook family.

There are four step children: Lester Boyd Hawkins and wife Brenda, Waterfall, PA; Nancy S. Hawkins, MD, and husband Michael Mosley, Absecon, NJ; Michael G. Hawkins and wife Karen, Harrisonville, PA; and Gary L. Hawkins and wife Sigrid, Waterfall.

Four granddaughters survive: Rebecca Wright, Heather Kling, Stacey Roher, and Ashley DeShong along with nine great-grandchildren: Madison, Mason, McKenna, Rain, Cohen, Canon, Cruz, Boone and Maven.

A sister Bernice Brown and husband Warren survive of Mechanicsburg, PA.

Numerous nephews and nieces also survive.

He was a lifetime member of Center United Methodist Church, Waterfall, PA. He enjoyed music, played the guitar and will be remembered for his tenor voice.

Mr. Cook was a life-long farmer who enjoyed operating tractors and equipment, and was the patriarch of Gil-Ro Farms, Three Springs, PA. He was a dedicated, hard working man and a very loving father and grandfather.

Giving to his community, he was a charter member of the Hustontown Area Fire Company and was a member of the Forbes Road Lions Club.

Funeral services will be held at 11:00 AM, Friday, August 4, 2017 at the M. R. Brown Funeral Home, 301 Pitt Street, Hustontown, PA with Pastor DeAnn Newhouse officiating. Interment will be at Center Cemetery, Waterfall, PA. Friends may call at the funeral home from 6—8:00 PM on Thursday and one hour prior to the service on Friday.


August 3, 2017
6:00 - 8:00 p.m.
Calling Hours
M. R. Brown Funeral Home
301 Pitt Street
Hustontown, PA 17229
Get Driving Directions
August 4, 2017
10:00 a.m.
Funeral Services
M. R. Brown Funeral Home
301 Pitt Street
Hustontown, PA 17229
Get Driving Directions
August 4, 2017

Interment
Center Cemetery

Waterfall, PA
Share this Obituary:
Support the family of
Charles Cook