Gail M. Cole
March 31, 2017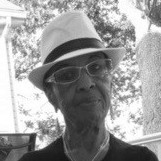 Gail Marie Cole passed away peacefully on Friday, March 31, 2017 at Washington Hospital Center. Gail was born on August 30, 1949 in Washington, D.C. to Delores Dudley and was preceeded in death by her father.
Gail attended D.C. public schools and worked for the Federal Government. She started her career at the Government Printing Office and continued her career at the Small Business Administration from where she retired. Gail was an outspoken and loving person who loved to hand dance. She loved everything about fashion from clothing to home decorating. She loved to cook and always wanting to try new recipes. Mostly, she loved spending time with family and friends.
Gail was preceeded in death by her brother Michael Dudley, her son Tyrone Nathaniel Cole Sr. and daughter Trina Ann Cole.
She leaves to cherish her memories Daughter Zorena Cole, Mother Delores Dudley, Sisters: Sharon Bell, Valerie Brannon, and Sabrina Dudley: Brothers: Derrick and Eric Dudley, Darren, Kevin and Keith Brigman. Aunts: Daisy Grimes and Odessa Hartgrove, Grandchildren: Jerrell, and Alan'te Partlow, Tyrone Cole, Jr., Donnell Hewlin, and Zavier Reavenell. Great granddaughters: India and Kelsey Lacks. Nieces, Nephews, Great Nieces, Great Nephews and many cousins and friends.
April 11, 2017
10:00 a.m.
Celebration of Life
St. Mary's Catholic Church
7401 Buchanan Street
Landover Hills, MD 20748
Get Driving Directions
April 11, 2017
Burial
Washington National Cemetery
4101 Suitland Road
Suitland, MD 20746
Get Driving Directions
Share this Obituary:
Support the family of
Gail Cole