Lou Chidester
November 3, 1932 - March 29, 2021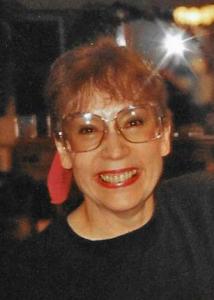 Lou was a Spark Of Life!
Lou was born in a home in Auburn Washington and graduated from Lincoln High School Seattle Washington on June 12th 1950.
Lou went on to work at Pacific Northwest Bell until she became a mother of 5 children and a stay at home mom. After her childern had grown some she went on to work at Auburn High School in the Administration Office and the Counslers Office. From there she went on to work for Boeing where she was employed in the top secret area durring the building of the Stealth Bomber. Lou Retired from Boeing shortly after the passing of her husband Del. Lou loved gardining, reading, going to the theater and most of all spending time with her family. Lou loved her children there spouces, grandchildren, and great grandchildren. Lou will be missed dearly by her entire family.
Share this Obituary:
Support the family of
Lou Chidester