Nancy A. Butler
June 1, 2014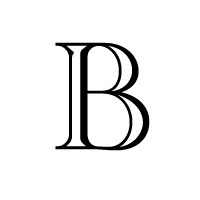 Nancy Atkins Butler, 65, of Kissimmee, FL, passed away on Sunday, June 1, 2014 at her home.

A funeral service will be held on Saturday, June 7, at 10:00 a.m. at Maddox Funeral Home conducted by Sammy Campbell. Burial will follow in Prospect Hill Cemetery.

Mrs. Butler was born July 19, 1948 in Front Royal, VA daughter of the late Ned W. Atkins and Katherine Atkins Woodward. She worked as a lab technician.

Surviving are her husband John G. Butler of Kissimmee; one son John Scott Butler of Kissimmee; siblings Barbara Fletcher and husband Oscar of Linden, Skip Atkins and wife April, Jerry Atkins and wife Kathy, and Faye Prince and husband Mike all of Front Royal; one granddaughter Ava; step-father Russell Woodward of Winchester; step-sister Faye Shuffler of Winchester; and numerous nieces, nephews, and cousins..

Pallbearers will be Scott Butler, Skip Atkins, Jerry Atkins, Oscar Fletcher, David Downes, and Bobby Butler.

Honorary pallbearers will be Linda Haley, Todd Partlowe, Barbara Shifflett and Judi Melrath.

The family will receive friends on Friday, June 6, from 7:00-9:00 p.m. at Maddox Funeral Home.

Memorial contributions may be made to Cornerstone Hospice, 8009 South Orange Ave., Orlando, FL 32809.


June 6, 2014
7 - 9 p.m.
Visiting
Maddox Funeral Home
105 W. Main Street
Front Royal, VA 22630
Get Driving Directions
June 7, 2014
10 a.m.
Funeral Service
Maddox Funeral Home
105 W. Main Street
Front Royal, VA 22630
Get Driving Directions
June 7, 2014
Burial
Prospect Hill Cemetery
200 W. Prospect Street
Front Royal, VA 22630
Get Driving Directions
Share this Obituary:
Support the family of
Nancy Butler