Jerome Clangman Bush, Jr
August 19, 1957 - October 13, 2021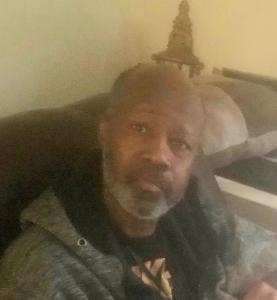 JEROME CLANGMAN BUSH, JR. was born on August 19, 1957 in Washington, D.C. He was the beloved son of Joyce F. Bush and the late Jerome Bush, Sr.
He attended D.C. Public Schools first at Birney and Patterson Elementary, then Hart and Evans Junior High and ultimately graduating from H.D. Woodson Senior High School. He was a good student who excelled in the class of Architect Drafting. His drawing of H.D Woodson School was so good that it was placed on display in showcases alongside their school's trophies and banners. After graduating from High School, He began working at a local store in Georgetown. A few years later, he found gainful employment at Press Liquors in downtown Washington, D.C. where he would be employed for over 40 years.
He along with the rest of the family regularly attended the Church of God of Prophecy under the Pastorate of Bishop James C. and Lady Marian Bowman.
He loved music and he taught himself to play lead guitar and the electric piano by ear. Also, along with some of his close friends, he formed a local band and they loved to play.
It was during the early years when he first met and fell in love with his future wife, Valerie Pridgen. They were married in July of 1984 and would remain married until her death in 2001. From this union, came a beautiful daughter, Jernise Bush Greene.
As the years went on, Jerome moved to D.C. where he resided with his sister Lynn and her family and he quickly became the "man" of the house. Before he retired from Press Liquors, he could be heard playing his keyboard when he came home from work. Once he retired, everyone in the home grew to depend on him, whether it was for helping with washing clothes, sweeping, listening out for his niece Miracle's school bus, or keeping his mom company on the weekends. As his great nephews, Davion, Dilyn and Brailyn grew, they along with Miracle loved being with "Unc". The household would often go to him and share their problems because they knew his mild nature and calming voice would make everything just right. He always listened and never judged. He never complained or seemed to mind helping in whatever way he could.
He loved MeTV – Classic Television Network – where he watched shows that were filmed in black and white. He loved Perry Mason, Andy Griffith, Leave it to Beaver and Gunsmoke to name a few. He ate cheese on everything especially his meats and starches. He never got tired of eating cheese! We will miss him saying "you still my nephew", "where is my keys", "I am looking at tv", "wait a minute", "which one is you" and "take me to the store".
Following a grave battle with various illnesses, on October 13, 2021 at 6:15pm, the Lord called our son, brother, father, grandfather, uncle, cousin, brother-in-law, and friend home to rest.
He is preceded in death by his paternal grandparents, Theodore and Sarah Rosalie Bush; maternal grandparents, Bluford Lacey and Florean Cason Lacey; his father, Jerome Bush Sr., his wife, Valerie Pridgen Bush, his aunt Louise Crawford, his uncle Theodore Bush Jr. and two brothers Wilmer Alonzo Bush (and his wife Glenda) and Fabian Christopher Bush.
Survivors include: His loving mother Joyce Florean Bush; daughter, Jernise Greene; his grandchildren; His siblings: James C. Miller, Lawrence C. Bush, Joycelynn N. Bush, Karina I. Bush-Carver (Jeff) and Joseph L. Brown (La-Quisha); Stepmother, Earline Bush and a host of nieces, nephews, great nieces, great nephews, cousins and friends.
October 30, 2021
10am
Viewing
House of Healing DMV
1244 Benning Road
Capitol Heights, MD 20743
Get Driving Directions
October 30, 2021
12noon
Celebration of Life
House of Healing DMV
1244 Benning Road
Capitol Heights, MD 20743
Get Driving Directions
October 30, 2021
Interment
Lincoln Memorial Cemetery
4001 Suitland Road
Suitland, MD 20746
Get Driving Directions
Share this Obituary:
Support the family of
Jerome Bush, Jr