Larry A. Buracker
August 3, 2013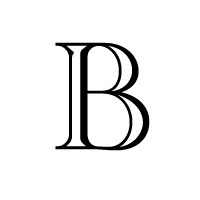 Larry Anthony Buracker, 49, of Limeton, VA, passed away on Saturday, August 3, 2013 at his home.

A funeral service will be held on Wednesday, August 7, at 12:00 p.m. at Maddox Funeral Home conducted by Sammy Campbell.

Larry was born April 12, 1964 in Baltimore, MD, son Tommy Buracker of Luray, VA and the late Vivian Buracker. He was the owner and operator of M.A.D. Framing, Inc. and was a member of Front Royal Loyal Order of Moose Lodge 829.

Surviving along with his father is his wife Melissa Rudacille Buracker of Limeton; one son Dale Buracker of Limeton; one daughter Amy Buracker of Limeton; four sisters Tammy Schaffner, Debbie Baracco, Paula Jenkins, and Claudia Proctor; and his special beagle "Abby". Along with his mother he was preceded in death by a brother Roy Wayne Shipley.

Pallbearers will be Art Saffell, Stevie Lockhart, Mickey Henry, Dave Buracker, Jason Buracker, and Hugh Henry.

Honorary pallbearers will be Donald and Patty Sims, Emerson Rudacille, Vern Daniels, Dave Hickman, Lovell Brown, Stephanie Henry, Gigi Lockhart, and Jody Spittler.

The family will receive friends on Wednesday one hour prior to the service, from 11:00 a.m.-12:00 p.m. at the funeral home.
August 7, 2013
11:00 a.m.
Visiting
Maddox Funeral Home
105 West Main Street
Front Royal, VA 22630
Get Driving Directions
August 7, 2013
12:00 p.m.
Funeral Service
Maddox Funeral Home
105 West Main Street
Front Royal, VA 22630
Get Driving Directions
Share this Obituary:
Support the family of
Larry Buracker