Mary J. Bumgardner
December 21, 2016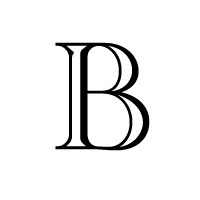 Mary J. Bumgardner, 63, formerly of Cassville, PA, died Wednesday, December 21, 2016 at Huntingdon Hills Rehabilitation and Nursing Center, Huntingdon, PA.

Born March 17, 1953 at Huntingdon, PA, she was a daughter of the late Mitchel & Frances (Grissinger) Bumgardner.

She is survived by five siblings, George Bumgardner of Southport, NC, Leroy Bumgardner of McConnellstown, PA, David Bumgardner of Duncansville, PA, Robert Bumgardner of Huntingdon, PA and Ruth Blanchard of Clarenton, NC

Miss Bumgardner was a member of the former Grace Bible Church, Cassville, PA. During her life she was a homemaker.

A funeral service will be held at 2:00 PM, Tuesday, December 27, 2016 at the Robert I. McClain Funeral Home, 245 Seminary St., Cassville, PA with Pastor John Leatherman officiating. Interment will be made privately at the Trough Creek Valley Baptist Cemetery, RD, Calvin, PA. Friends may call at the funeral home one hour prior to the service on Tuesday.


December 27, 2016
1:00 p.m.
Funeral Service
Robert I. McClain Funeral Home
245 Seminary Street
Cassville, PA 16623
Get Driving Directions
December 27, 2016
2:00 p.m.
Funeral Service
Robert I. McClain Funeral Home
245 Seminary Street
Cassville, PA 16623
Get Driving Directions
Share this Obituary:
Support the family of
Mary Bumgardner