Lewis D. Brown
April 16, 2017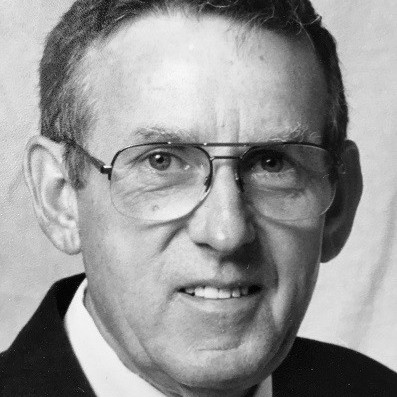 Lewis D. Brown, 77, formerly of Orbisonia, PA, died Sunday, April 16, 2017 at Colonial Courtyard, Tyrone, PA.

Born November 24, 1939 at Ickesburg, PA, he was a son of the late Edward M. & Onata (Reisinger) Brown. He was united in marriage to the former V. Kay Bailey on August 26, 1972. Mrs. Brown preceded in death March 13, 2011.

He is survived by one son, Edward M. Brown and wife Autumn of Huntingdon, PA, two stepchildren, Brian K. Scratchard of Chambersburg, PA and Kimbra D. Walters and husband Rodney of Shade Gap, PA. He is also survived by ten grandchildren, Keri Scott, Erica Renninger, Melissa Grove, Aleshia Bechtel, Brian Scratchard, Logan Walters, Gabrielle Brown, Luke Brown, Chloe Brown and Lincoln Brown, seven great grandchildren and one sister, Nancy K. Singleton of Ickesburg, PA. One stepson, Tracy Scratchard, preceded in death.

Mr. Brown was a member of New Life Fellowship Church of God, Mt. Union, PA. He was also a member of Cromwell Lodge #572, F. & A. M., Orbisonia, PA, the Orbisonia Lions Club, the Insurance Agents and Brokers Association, the Antique Auto Club of America, the Classie Chassis Car Club, Huntingdon, PA and various Nash, Rambler and AMC car clubs. For 15 years he and his wife hosted Nash, Rambler and AMC car shows at their former home "Nashville" in Blacklog Valley.

He was a 1963 graduate of the Pennsylvania State University, where he was a member of the Pi Kappa Phi fraternity. He was the president of Brown & Walters Insurance Agency, Orbisonia, PA, formerly Brown Insurance Agency , from 1963 until his retirement in 2000.

Mr. Brown served in the U. S. Army National Guard for 6 years.

The funeral service will be held at 11:00 AM, Friday, April 21, 2017 at the Martin R. Brown Funeral Home, 565 Ridgley St., Orbisonia, PA with Rev. Ramon Morgan officiating. Interment will be made at Shope Cemetery, Blacklog Valley Road, Orbisonia, PA. Friends may call at the funeral home 6 - 8 PM Thursday and one hour prior to the service on Friday.

In lieu of flowers, memorial contributions may be made to the Alzheimer's Association, Greater Pennsylvania Chapter, 2595 Interstate Drive, Suite 100, Harrisburg, PA 17110 or to the American Diabetes Association, 3544 North Progrepa Avenue 101, Harrisburg, PA 17110.


April 20, 2017
6:00 - 8:00 p.m.
Calling Hours
Martin R. Brown Funeral Home
565 Ridgley Street
Orbisonia, PA 17243
Get Driving Directions
April 21, 2017
10:00 a.m.
Funeral Service
Martin R. Brown Funeral Home
565 Ridgley Street
Orbisonia, PA 17243
Get Driving Directions
April 21, 2017

Interment
Shope Cemetery

Orbisonia, PA 17243
Share this Obituary:
Support the family of
Lewis Brown