Roberta L. Breneman
March 18, 2018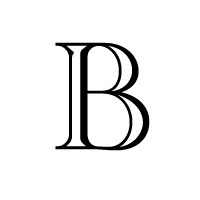 Roberta L. Breneman, 57, of Shade Gap, PA, died Sunday, March 18, 2018 at Chambersburg Hospital.

Born June 9, 1960 at Columbus, OH, she was a daughter of the late Robert & Clara Jean (Gifford) Reed. She was united in marriage to Brian Breneman who survives at their home.

She is also survived by two sons, Brandon Breneman of York, PA and Douglas Breneman of Shade Gap, PA, one grandson, Franklin Breneman and two sisters, Debra Crites of Reynoldsburg, OH and Theresa Van-Dine of Obetz, OH.

Roberta "Cupcake" Breneman was devoted to her family and friends. Her pride and treasure was her infant grandson Franklin. She lived a short but accomplished life; loved working with her husband and spending special times together with him, as well as doing crafts, organizing events and decorating. Roberta was an encourager and willingly sacrificed herself to help those in need. Roberta and her love toward others will be greatly missed in a world that has so little of what she was willing to give...unfailing love.

A funeral service will be held at 11:00 AM, Saturday, March 24, 2018 at the Martin R. Brown Funeral Home, 565 Ridgley St., Orbisonia, PA with her husband, Brian Breneman and Pastor Berry Brown officiating. Interment will made at Fair Ridge Cemetery, RD, Shade Gap, PA. Friends may call at the funeral home one hour prior to the service on Saturday.

A fellowship meal will be held at the Fair Ridge Ministries Center immediately following the graveside service.

In lieu of flowers, memorial contributions may be made to Human Life Services, 742 George St., York, PA 17401.


March 24, 2018
10:00 a.m.
Visiting
Martin R. Brown Funeral Home
565 Ridgley Street
Orbisonia, PA 17243
Get Driving Directions
March 24, 2018
11:00 a.m.
Funeral Service
Martin R. Brown Funeral Home
565 Ridgley Street
Orbisonia, PA 17243
Get Driving Directions
Share this Obituary:
Support the family of
Roberta Breneman