Howard Breindel
October 21, 2015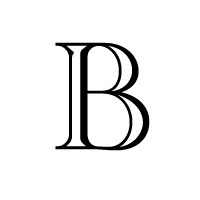 Howard Breindel, 78, passed away at home on October 21, 2015, after a long, joyful life and a brief illness. He was born on September 16, 1937 in New York City and raised in Lakewood, NJ and Loch Sheldrake, NY. In 2007 he became a full-time resident of his lake house in Milford, PA. After graduating from The Wharton School and Columbia Law School, he began his career as an anti-trust trial attorney for the U.S. Department of Justice. He was a young litigation partner at Regan, Goldfarb, Powell & Quinn before co-founding his own successful New York City firms, Solin & Breindel, in 1976, and Breindel & Ferstendig in 1992. A highlight of Howard's career was his argument before the U.S. Supreme Court. After retiring in 2001, Howard served as an arbitrator and mediator for the American Arbitration Association and FINRA.

He shared with family and friends his love of books, movies, music, travel, politics, and good food. He was smart, funny, warm, kind and generous. He loved the sun and the water, Elvis, tennis, the NY Giants and Knicks, dancing, a spirited debate, The New York Times, palindromes, blackjack and a nice gin & tonic. He became a devotee of the local gym and Ray-N-Charles, and he brought a smile on his many "errands" around town. He had a way with children and could make anyone laugh. The son of a Catskill hotel owner, Howard loved people and was most happy with a house full of family.

He was a wonderful friend, mentor and husband to Carol Witschel; a terrific father to his three children, Wendy Huckstepp, Courtney Breindel, and Harlan Breindel and their spouses; a fun and loving Zip (grandfather) to Alex Huckstepp, James Huckstepp, Max Huckstepp and Elias Miller Breindel. He was a delightful uncle to many nieces and nephews, and a much-loved cousin to Marty Friedman and his family. Howard was predeceased by his beloved mother, Helen Breindel Baron and his brother Neal Breindel. We will all miss him very much.
All are welcome to join his family to remember and celebrate Howard's life on Saturday, November 21, 2015 from 2 to 5 pm at the Dingman Township Fire House, 680 Log Tavern Road, Milford, PA.

In lieu of flowers, memorial donations may be made to the National Multiple Sclerosis Society, 733 3rd Ave, New York, NY 10017 or the Dingman Township public library, 100 Bond Court, Milford, PA 18328

Arrangements made by Stroyan Funeral Home, 405 West Harford Street, Milford, PA
November 21, 2015
2:00 - 5:00 p.m.
Celebration of Life
Dingman Township Fire House
680 Log Tavern Road
Milford, PA 18328
Get Driving Directions
Share this Obituary:
Support the family of
Howard Breindel