Paul D. Booher
December 23, 2016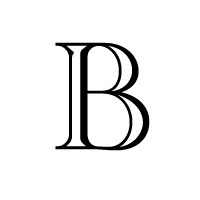 Paul David Booher, 89, formerly of Orbisonia, PA passed away on Friday December 23, 2016 at Lancaster, PA. Born May 15, 1927 in Rockhill Furnace, he was the son of the late George and Nancy (Detwiler) Booher. Paul graduated from Orbisonia High School in the class of 1945. He was acknowledged for perfect attendance having never missed a day the whole way through school.

Paul was married to Mary E. Goshorn on December 19, 1947 at Winchester, VA. They were married for 60 years at the time of her death on January 6, 2008. He was preceded in death by one sister and eight brothers.

Paul was a life long member of the Orbisonia Church of the Nazarene where he served as Sunday School Secretary most of his adult life. He also served on the church board and various other committees. He attended Community Fellowship Church after moving to Lancaster in 2010. Paul was a veteran who served in the US Navy at the end of WWII.

Paul and his wife, Mary, owned and operated Paul's Market, Orbisonia, PA. He served many years on the board of the Huntingdon and Altoona Grocery Companies. He was an avid baseball fan and player. He and his brother, Lester, will be remembered for having played baseball with the Giants in Florida where Babe Ruth gave one of his final speeches at their training camp.

Paul is survived by two daughters, Connie Spangenberg of Harrisburg and Ruth Ann (Joseph) Leonard of Lancaster with whom he lived for several years. Also, three grandchildren, Kevin Spangenberg, Crystal Crawford, and David Paul Leonard, and six great-grandchildren. He is also survived by his sister-in-law, Mildred Booher, of Rockhill Furnace.

A private burial and memorial service will be held at the convenience of the family. In lieu of flowers, memorial contributions may be made in his memory to Hospice and Community Care, 685 Good Drive, P.O. 4125, Lancaster, PA 17604.

Funeral arrangements are under the direction of the Martin R. Brown Funeral Home, 565 Ridgley Street, Orbisonia, PA.


Share this Obituary:
Support the family of
Paul Booher