Veronica A. Black-Carter
October 13, 2013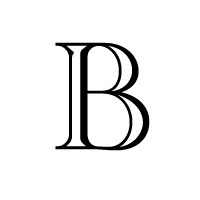 Veronica Ann Black-Carter affectionately known as Dress and Dress-Tail was born on March 19, 1953 in Washington, DC to the late Henry Lee and Augustine Black. Dress was the oldest daughter of their 12 children. She departed this life on Sunday, October 13, 2013.

Dress was born and raised in the District of Columbia and was educated in the DC Public School System where she met her childhood friend Pencey "Pibbie" Wainwright, who she remained friends with for over 45 years.

In her high school years she met Lawrence Dogan and from that union, there was one beautiful child: Lanice Dogan.

Early in life Dress recognized that she was ambitious and outgoing and landed a job as a waitress at the Elks Lodge. For many years the kids in the neighborhood knew her as the neighborhood "Candy Lady". She was known for her red lipstick and she had a way with words. She was affectionately known for her funny saying, "Get a Rope!" Dress loved to give cards for any occasion and seal the envelope with a kiss showing off her red lips.

Dress later met and married James Carter and from that union, there were five beautiful children: Pebbles Marie, Jamie Ann, James Jr, Minnie Mercedes, and Veronica affectionately known as Buttons.

Dress was preceded in death by her father: Henry Lee Black, her daughter: Veronica "Buttons" Black, her special companion: Haywood Webber, her brothers: Lawrence "Motoe" Black, Angelo Black, and Anthony Black, her sisters: Althea "Kitty Cat" Black and Augustine "Peaches" Black.

She leaves to cherish her memory her children: Lanice Dogan, Pebbles Carter, Jamie Carter, James 'Man" Carter Jr, Minnie Carter, her grandchildren: Kiera Carter, Alvida Carter, Jamari Davis, Jabria Carter, Carlece Carter, Carlos Carter, Layton "Mister" Jackson, Sarai-Faith "Pudis" Carter, Cyleece Carter, Micah Carter, one great-grandchild: Brailyn Carter, one godson: Lawrence "Sonny" Black, her siblings: Vincent "Ronnie" Black, Mary "BeBe" (George), Henry "Spanky" Black (Elisa), Antoinette "Cookie" (Leonard), Andre Black (Earlene), and Bernadette "Cotton" Black, two special Sister In-Laws: Barrie Tatum and Cecilia "CeCe" Black, and a host of nieces, nephews, cousins and friends.
October 18, 2013
11:30 am. - 12:15 pm
Viewing
St. Aloysius Gonzaga Church
900 North Capitol Street, NW
Washington, DC 20001
Get Driving Directions
October 18, 2013
12:15 p.m.
Service
St. Aloysius Gonzaga Church
900 North Capitol Street, NW
Washington, DC 20001
Get Driving Directions
October 18, 2013
Interment
National Harmony Memorial Park Cemetery
7101 Sheriff Rd
Hyattsville, MD 20785
Get Driving Directions
Share this Obituary:
Support the family of
Veronica Black-Carter