Ann R. Benedict
February 18, 2019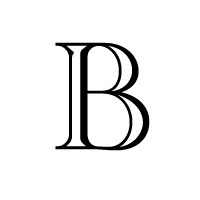 Ann R. Benedict, 87, of Montague, NJ passed away on Monday, February 18, 2019 at Newton Medical Center, Newton, NJ. She was a Postal Worker for the United States Postal Service in Hackensack, NJ.

The daughter of the late Michael and Rose (Villanella) Azzato, she was born on January 2, 1932 in Lodi, NJ. She was preceded in death by her life companion Madge Dillon on September 2, 2015.

Ann leaves behind her sister, Virginia DeBlasio and her husband Harry; sister-in-law, Diane Dillon; she is also survived by, Michael DePeri, Gary DeBlasio, Gail Gortese, Annette Schneider, Charles DePeri, Rosalind Caserta, Rosmary Azzato, Joanne Grieco, Victor D'Angelo, Patsy D'Angelo, Margaret D'Angelo, Rose D'Angelo, Tara Dillon, Kerri Dillon, Phil Dillon, Chris Dillon, Bob Dillon and Erin Dillon and many great nieces and nephews.

Memorial services will be held 11 AM at Stroyan Funeral Home, 405 W. Harford Street, Milford, PA 18337 on Thursday, February 21, 2019.

Arrangements made by Stroyan Funeral Home, 405 W. Harford St., Milford, PA (www.stroyanfuneralhome.com).


February 21, 2019
11:00 a.m.
Memorial Services
Stroyan Funeral Home
405 W. Harford Street
Milford, PA 18337
Get Driving Directions
Share this Obituary:
Support the family of
Ann Benedict