Ernestine Bell
February 9, 2014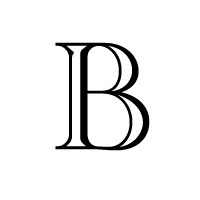 Ernestine "Ernie" Wright Bell was born on August 28, 1947, on a small farm in Hughes, Arkansas, tothe late Matthew Wright and MaeElla Moreland.
Ernestine professed a love for Jesus Christ at the tender age of 12 at the Pleasant Valley Missionary Baptist Church in Brickeys, Arkansas. She attended St. Francis County public schools, graduating from Hughes High School in May 1966. She then moved to Chicago, Illinois, where she married A.C. Brownlee, Sr. The couple had four children, LeChelle, Maureesa, Andrew, and Hollis.
In 1981, Ernestine moved to Gary, Indiana, and joined New Shiloh Missionary Baptist Church, under the leadership of the late Rev. C.E. Ward. In March 1996, she moved to Des Plaines, Illinois, and became amember of Second Baptist Missionary Baptist Church of Evanston, Illinois under the leadership of Rev. Hycel B. Taylor. While in Chicago, she worked for True Value Hardware and retired from the corporate office after 30 plus years of service.
In 2002, Ernestine met Rev. James T. Bell; it was love at first sight. They wed the following year, and sherelocated to Maryland with her new husband.
Ernestine loved God with all of her heart and continued her service to Him at the Bethesda Baptist Church in Washington, D.C., under the leadership of Pastor A. Michael Black. She quickly became active in numerous church, civic and social activities. She sang in the choir, taught women's Bible study and Vacation Bible School. In 2011, Ernestine and James joined Mt. Ennon Baptist Church in Clinton, Maryland, under the leadership of Pastor Delman L. Coates, PhD. She became a member of the Missionary Ministry where she especially loved preparing food for the homeless. Ernestine was always "other's minded." She also used her beautiful alto voice to add to the harmony of the Women's Day Choir. Whenever Rev. Bell preached at Riderwood (CCRC) on Sundays, Ernestine would always accompany him volunteering to read poems that she had selected to the residents. She also assisted in the transporting of residents to and from their apartments to the Garden Room for service.
For the past eight years, Ernestine worked as a receptionist at World Wildlife Fund (WWF) in Washington, D.C. She was most notably known there for her hospitality and kind spirit.
Ernie enjoyed selling Avon products, cooking and baking (especially double chocolate cakes and sweet candied yams), taking photos and assembling photo albums, decorating, shopping for shoes, reading, and most importantly spending time with her family and friends. She also had another love of her life, Venus, her Shih Tzu that she adored. Because of her loving, Christ-like spirit, Ernestine developed many enduring friendships. She was like a ray of sunshine and whenever in her presence, you felt as if you had been touched by an angel.
Ernestine is survived by her loving husband, Rev. James T. Bell; children, LeChelle Green (Troy),Maureesa Wilson (Douglas, preceded in death), Andrew C. Brownlee Jr. (Carla), Hollis Brownlee (Lisa), Stephanie Robinson (Marty), Annette Richards (Carlos), and Jessica Bell; grandchildren, Douglas Ezra Castleberry Jr., Michael Anthony Taylor Jr., DaReece Montrel Wilson, LeCole Ernestine Green, Andrew Charles Brownlee II, Anyra LaNae Richards, Marty Eugene Robinson II, Arianna Leigh Richards, and Joi Sydney Robinson; siblings, Sylvester Bright, Matthew Wright, Jr., Rev. Leroy Charles Wright (Emma), Shirley Boyd, Dorothy Curtis, Veola Ransom (John), Margaret Thompson, Leon Matthew Wright, James Lambert (Tammy), Capra Speed, Larry Wright, Charles Edward Wright (Debra), Chester Wright (Shannon), Kenny Wright (Yvette), DeWayne Wright, Magean Pulliam, Flora Barnes (preceded in death ), James Wright, Jr. (preceded in death ), Jerry Lee Wright (preceded in death ), Elonzo Ewing (preceded in death ), Willie Hill (preceded in death ); sister-in-law, Janet Wise (James); aunts, uncles, nieces, nephews;lifelong friends Maude Whitaker and Juanita Risa; and many other relatives and friends.
February 17, 2014
10 a.m.
Visitation
Mount Ennon Baptist Church
9832 Piscataway Road
Clinton, MD 20735
Get Driving Directions
February 17, 2014
11 a.m.
Funeral Service
Mount Ennon Baptist Church
9832 Piscataway Road
Clinton, MD 20735
Get Driving Directions
February 17, 2014
Interment
Fort Lincoln Cemetery
3401 Bladensburg Road
Brentwood, MD 20722
Get Driving Directions
Share this Obituary:
Support the family of
Ernestine Bell