Todd A. Baker
December 12, 2018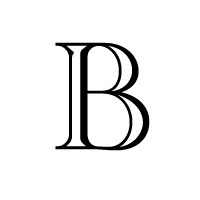 Todd A. Baker, 54, of Rockhill Furnace, PA, died Wednesday, December 12, 2018 at Columbia Memorial Hospital, Hudson, NY.

Born December 30, 1963 at Huntingdon, PA, he was a son of the late James & Rose (Holden) Baker. He was united in marriage to the former Janine Reichard on July 8, 1988. Mrs. Baker survives at their home.

He is also survived by two children, Joshua Baker and Kara Baker, both of Orbisonia, PA and one grandson, Emmett Baker. One brother, James Baker, Jr., preceded in death.

Mr. Baker was a member of Madden-Wennick Post 518, American Legion, Rockhill Furnace, PA.

He was employed by Henkels and McCoy, Inc., Blue Bell, PA for approximately 30 years.

Funeral services will be held at 2:00 PM, Sunday, December 16, 2018 at the Martin R. Brown Funeral Home, 565 Ridgley St., Orbisonia, PA with Rev. Sandi Snyder-Shoop officiating. Interment will be made at St. Catherine's Cemetery, Shirleysburg, PA. Friends may call at the funeral home 6 - 8 PM on Saturday and one hour prior to the service on Sunday.


December 15, 2018
6:00 - 8:00 p.m.
Calling Hours
Martin R. Brown Funeral Home
565 Ridgley Street
Orbisonia, PA 17243
Get Driving Directions
December 16, 2018
1:00 p.m.
Funeral Services
Martin R. Brown Funeral Home
565 Ridgley Street
Orbisonia, PA 17243
Get Driving Directions
December 16, 2018

Interment
St. Catherine's Cemetery

Shirleysburg, PA
Share this Obituary:
Support the family of
Todd Baker