Joy J. Anderson
January 30, 2018
Joy J. Anderson, 73, Great Cove Road, McConnellsburg, PA died Tuesday evening, January 30, 2018 at Chambersburg Hospital, Chambersburg, PA.

Born January 8, 1945 at Everett, Bedford County, PA, she was the daughter of the late Wayne H. "Pete" and Mary Ruth (Wallace) Schwartz.

She was first married to Joseph Calhoun Murdock on October 27, 1963. Mr. Murdock preceded in death on November 17, 2007. She later married A. Ray Anderson on April 18, 2009. Mr. Anderson survives of State College, PA.

Mrs. Anderson is survived by two children: Joseph C. Murdock, Jr. and wife Nancy, Carrollton, VA and Joan D. Mellott and husband Joseph, McConnellsburg, PA. There are two stepchildren: Ruth Fenton and husband Ed, State College, PA and David Anderson and wife Ellen, Palmyra, PA.

Also surviving are three grandchildren: Cassandra Urban and husband Lee, David Mellott and fiancé Ariana Stewart and Leah Mellott and four step grandchildren: Jessica Marsh, Adam Fenton, Karina Anderson and Beth Anderson along with two great grandchildren, Alexander Mellott and Anya Urban.

Mrs. Anderson was a member of the Knobsville Church of the Brethren.

She was retired from the Central Fulton School District where she had worked as a secretary. Also she worked many years at Elvey's Florist at Knobsville.

Mrs. Anderson was a tireless, volunteer worker who worked extensively with many local agencies. She assisted with the Area on Aging, Truck Stop Ministries, the Bible Release Program and Camp Joy-EL along with many others.

Funeral services will be held at 11:00 AM, Saturday, February 3, 2018 at the Knobsville Church of the Brethren, 221 Upper Road, McConnellsburg, PA with Pastor Chris Elliott and Pastor Roger Myers officiating. Interment will be at Knobsville Cemetery. Friends may call at the M. R. Brown Funeral Home, 301 Pitt Street, Hustontown, PA from 6—8:00 PM on Friday and at the church one hour prior to the service on Saturday.

In lieu of flowers, memorial contributions may be made to Camp Joy-EL,
3741 Joy-EL Drive, Greencastle, PA 17255-9001.



February 2, 2018
6:00 - 8:00 p.m.
Calling Hours
M. R. Brown Funeral Home
301 Pitt Street
Hustontown, PA 17229
Get Driving Directions
February 3, 2018
10:00 a.m.

Funeral Services
Knobsville Church of the Brethren

221 Upper Road
McConnellsburg, PA 17233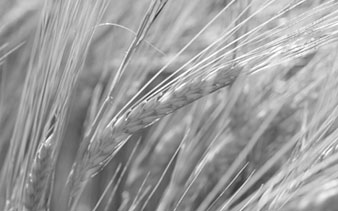 February 3, 2018

Interment
Knobsville Cemetery

Share this Obituary:
Support the family of
Joy Anderson