Joseph Anderson
January 26, 2016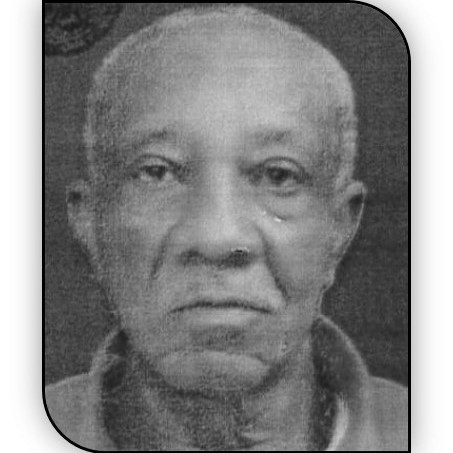 JOSEPH "JOE RABBIT" ANDERSON was called home to be with his Lord and Savior on Tuesday, January 26, 2016. Joe Rabbit was born July 22, 1940 in Greenville, NC to the late Simon Peter and Adeline Anderson.

Joe Rabbit attended H.B. Suggs in Farmville, NC. From a Youngman and throughout his year of life, he enjoyed working on cars ad driving trucks; Joe Rabbit was owner and operator of a tractor trailer business as well as primary driver. In addition, he worked for various local companies and met many interesting people and easily made friends among his fellow drivers.

Joe Rabbit loved spending time with his family and friends. He met the love of his life Dorothy Mae Anderson at the age of 14 and they were married June 26, 19602. Joe Rabbit loved his family and he was the proud father of 4 children: Dwayne (Sheila), donna (Maurice), Tammy Lynn (Bruce) and Ronnie Barret of Greenville, NC - grandfather of ten Tyrone Henderson (deceased), Cherice, Ebony, Tangela, Kiana, Erica (deceased), Shauntria, Joseph, Shonekia and Dwayne Anderson; thirteen great grand and one great great grand. And let's not forget, his sidekick, "Precious" - the family dog.

Joe Rabbit was preceded in death by his six brothers: Redmond (Rosa Lee), Harold, Simon Peter (Erma Dale), John Henry, Theodore, Earl and three sisters: Louise Blow (Leslie), Olivia Ethel Hines (Ashley) and Mattie Beatrice (Lester).

He is survived by two sisters Ethel Mae Patrick (Lee) and Kelly Christine Roundtree (Benny); five sisters-in-law - Lena Webb (Eddie), Susie LaForest, Selma, Betty Jean and Molly McGill.

Also, left to grieve are a host of nieces, nephews, family and friends.
Share this Obituary:
Support the family of
Joseph Anderson