Jason Patrick Allworth
June 2, 1994 - December 13, 2020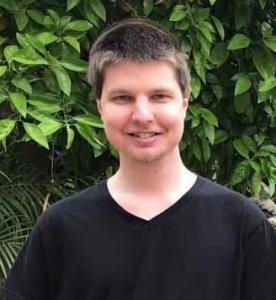 OBITUARY JASON PATRICK ALLWORTH
It is with great sadness to announce that Jason Patrick Allworth passed away on Sunday, December 13, 2020 at his home in Rosamond, California after a bout of pneumonia. He was 26 years old, a graduate of Rosamond High School and worked as a cashier at Food 4 Less in Lancaster, CA.
Jason will be remembered as a beloved son, brother and loyal friend. He enjoyed online gaming, travel, spending time with family and friends, listening to music, camping, bowling, amusement parks, fishing and watching football. Diagnosed with Crohn's disease at age 16, Jason was determined to pursue his life interests in spite of physical limitations and being somewhat disabled at times. In high school, he was a member of the RHS Drama Team where he acted in numerous plays and skits, and learned how to build theater sets. Debbie Whitlock-Roush was his all-time favorite teacher and drama coach.
He is survived by his parents, Barry and Cheryl, older brothers Shaun and Chad as well as numerous aunts, uncles and cousins. He is thought of fondly by many friends and co-workers, and will be remembered as a fun guy with a kind and generous heart.
Arrangements were made by Greenlawn Southwest Mortuary in Bakersfield, California. A private celebration of life is being considered for Spring 2021. Rest in peace, dear son. You were gone too soon, and are solely missed!
So with you: Now is your time of grief, but I will see you again and you will rejoice, and no one will take away your joy. (John 16:22)
And God will wipe away every tear from their eyes; there shall be no more death, nor sorrow, nor crying. There shall be no more pain, for the former things have passed away. (Rev. 21:4)
Share this Obituary:

Support the family of
Jason Allworth